Gallery
Get to know Kiljava Resort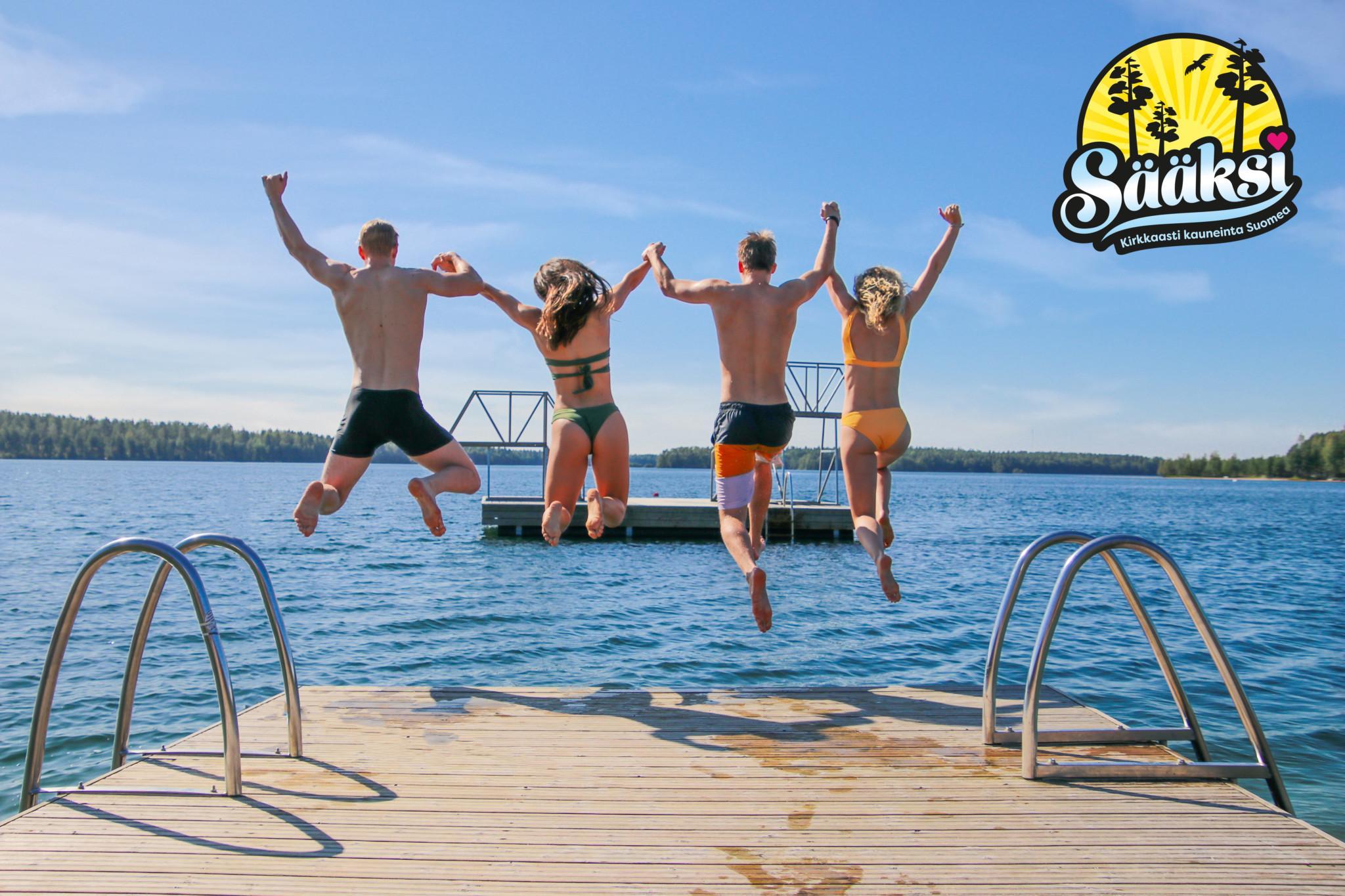 THEN AND NOW
Sääksjärvi (transl. Osprey Lake) was formed during the last ice age. It is a so called kettle lake: an imprint of a gigantic ice block! Sääksjärvi is also the largest spring in Finland. The water is continuously being replenished with fresh ground water. In the olden days, the water was believed to have healing effects, and several sanatoriums for pulmonary disease patients were born in the area.
Kiljava Resort's lakeside sauna is located right on the shore of Sääksjärvi, and there's a soothing lake view from many of the hotel rooms.
According to the story, Nurmijärvi's own son and Finnish national writer Aleksis Kivi has also considered Sääksjärvi as a model for Ilvesjärvi of the Seven Brothers book.
The premises of Kiljava Resort have a long history of housing a well-known folk high school, Kiljavan Opisto. The main buildings and the lakeside sauna were built in year 1950 by the Central Organisation of Finnish Trade Unions (SAK). President Urho Kekkonen and several other honorable guests have relaxed and gathered their thoughts in the gentle heat of Kiljava lakeside sauna.
Let Kiljava's history and milieu speak for themselves. Come and feel the spirit of Kiljava on the spot!